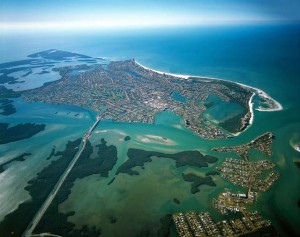 Marco Island is the largest island in the beautiful chain of south Florida islands called the Ten Thousand Islands. Even though it is relatively close to Naples and connected to the mainland by two different bridges, the island maintains its remote, isolated feel. The island features a variety of delightful out-door activities. Beach-going opportunities abound and include two public beaches as well as several offshore island beaches.
With an average of 264 sunny days a year, Florida's Paradise Coast is home to one of the country's mildest climates.
Southwest Florida is a tropical paradise. Warm temperatures, balmy breezes, sunny skies and an occasional shower are the norm for Marco Island. The Gulf Water temperature ranges from the mid 60's January through March and up into the mid 80's from June through September. Southwest Florida's average air temperature is 77 degrees.
Call the Walter Team today, and lets us help you find, and own a piece of this amazing island we call home.  PH# 239-821-0994